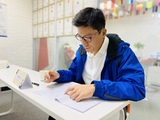 Jeff
This TESOL course make me know how to teach English in my future teaching career. It help me a lot to improve my teaching skills. Alex is very knowledge. Make me know to be a good teacher in the future.

---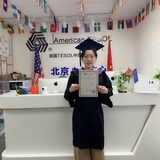 Layal
TESOL course is very useful, the instrctor is very knowledgeable and effective. I never felt bored during this training. We can practice games and chants that we learned from him in real class. The vivid class and the active teacher.
---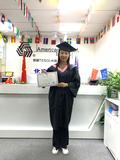 Jiao Hongqin
收货颇多,从TESOL课堂真正感受到了活力,互动性课堂,培训师为人幽默,即使是需要理论很强的知识考试,也能转换成一个一个有趣的事情。这是近几年来强度最大的一周,也是压力最大的一周,甚至比工作竞争还要大,当然,收货也是很多的不仅仅是在专业上的提升和技能上的提高,更有价值的是能遇到很多的伙伴,而且大家各自在做不同的事情,有不同的背景,但是都有着共同的方向,能让我跳出自己的圈子,看看外面的世界,看整个行业的发展。

---

Rita
I liked the training not only because it's part of my career goal,but the atomosphere here at TESOL in China. Thanks for making my trip for training more than it.
---

Gu
课程内容非常丰富,很有实用性。老师在课堂上带我们一起学唱了很多的歌曲,玩了很多游戏,对于教学中怎么样教授单词,句型,短语,读写都提供了很多的观点和方法。为以后的教学打开了思路。在以后的工作中,要加强英语的学习,多了解语言的文化和内涵,在教学中做足准备工作。涉及有趣,科学有感染力的课堂。
---

Lucy
TESOL培训和考试虽然结束了,但是学习和努力没有结束,回去后需要认真总结,真正让这次培训的所获得以巨大的提升。这几天的培训感触颇多,首先培训内容是自己最需要的,培训环境是最棒的,外籍考官全程全英文教学,Alex老师非常棒,用简单的表达教会我们最难的内容,通过此次学习,让我的课堂提升了一个高度。

---

Xu
本次培训,学习了很多教学理念和教学方法,可以立即实践到教学中,其中对我最有帮助的就是元音教学。自然拼读部分的设计特别奏效,步揍清晰,这次DEMO视频我借鉴了很多此方法。回去后,我会把跟多的TESOL教学法带给我的学生们,让自己更专业!

---

Mandy
通过此次TESOL培训,人士了很多纯英文课堂的教学方法,内容,认识的自己的欠缺和不足,指导接下来的时间应该在哪几个方面提升自己,在以后的教学过程中运用此次学习的内容,非常感谢授课老师和此次培训的组织方,提供这样一个很好的平台和机会!